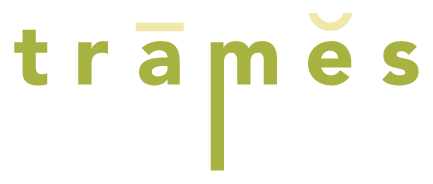 The Organic Extra Virgin Olive Oil Trames benefits from the modern two-phase continuous extraction line, which allows, through the processing of our olives without the addition of water, to avoid the washing out of the oil and the loss of its aromatic components.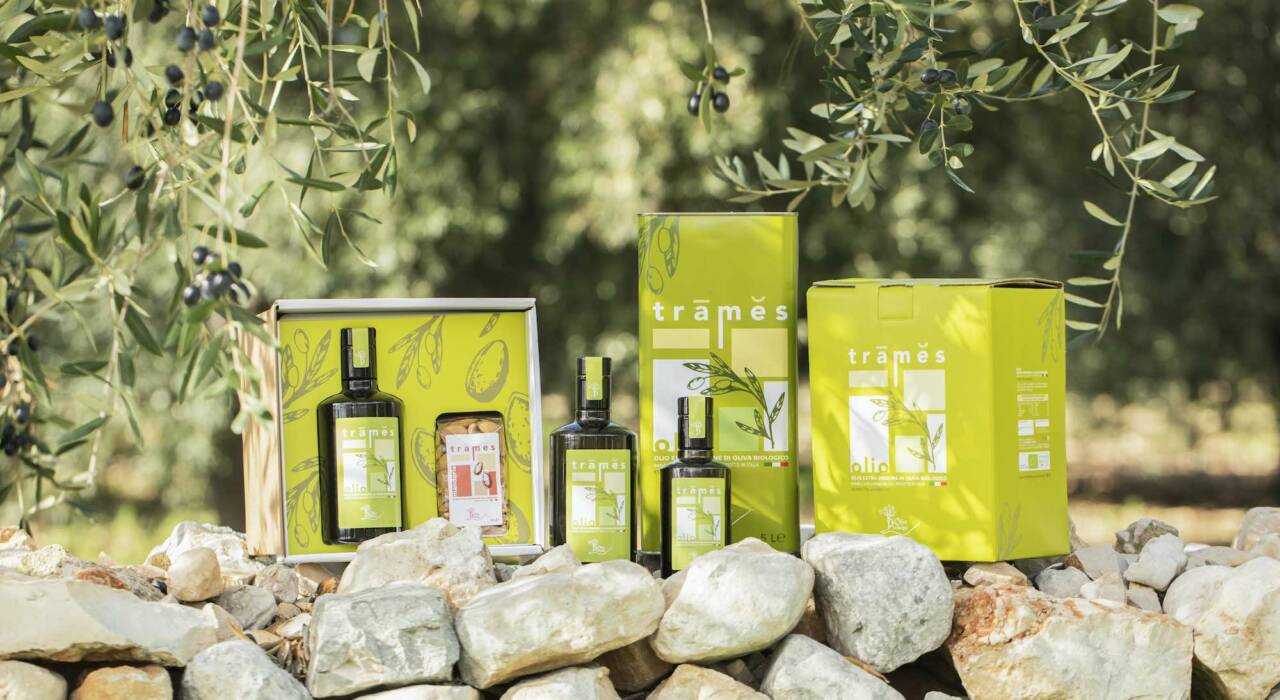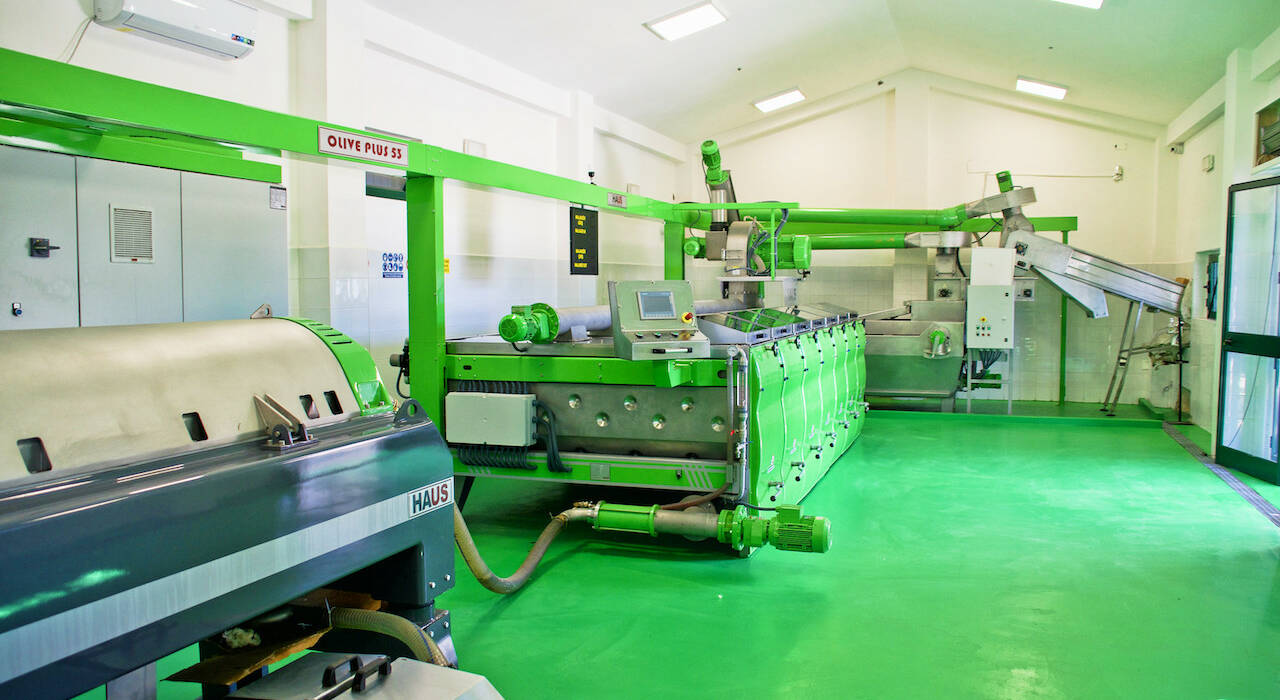 Olio Trames
The entire process takes place at low temperatures, resulting in a high-quality product rich in polyphenols. The term 'two-phase' originates from its final stage. Following the milling, the oil paste is introduced into the decanter, from which two compounds are extracted: the oil, which will undergo further refinement by the separator, and the liquid pomace. Trames evokes a sound that reconnects the mind with the agricultural landscapes that this sun-drenched piece of Puglia offers from above. The Latin word tells the story of generations that succeed over time in our company: a grandmother, a father and a grandson. A refined product capable of satisfying the most experienced palates, obtained from the meticulous selection of our organic olives, the Ogliarola Garganica and Coratina cultivars. Characterized by a medium fruity taste with hints of artichoke, freshly cut grass, and just-crushed olives, concluding with a persistent finish on the palate.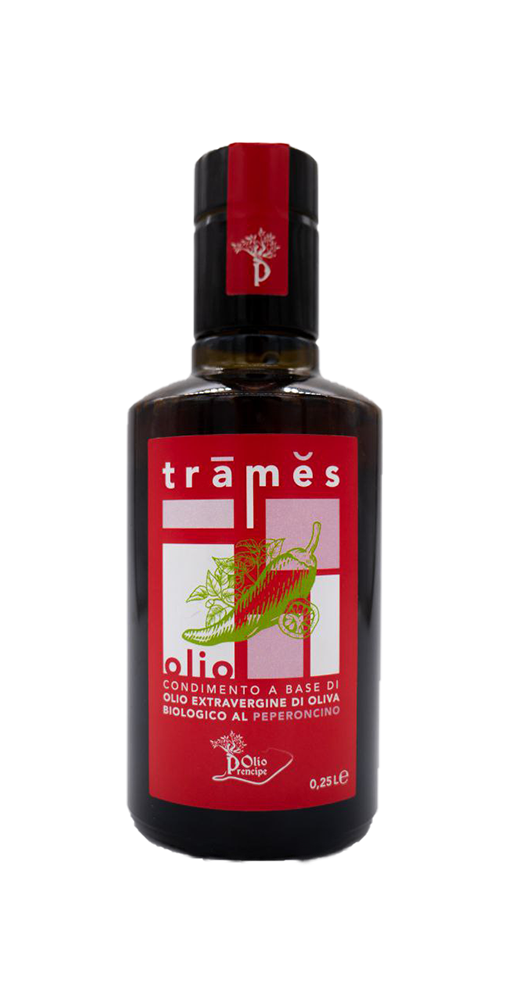 Originates from the balance achieved through the infusion and maceration of dried red chili peppers within Organic Extra Virgin Olive Oil. It's ideal for enhancing and flavouring dishes such as pasta, legumes, salads, seafood, and other dishes.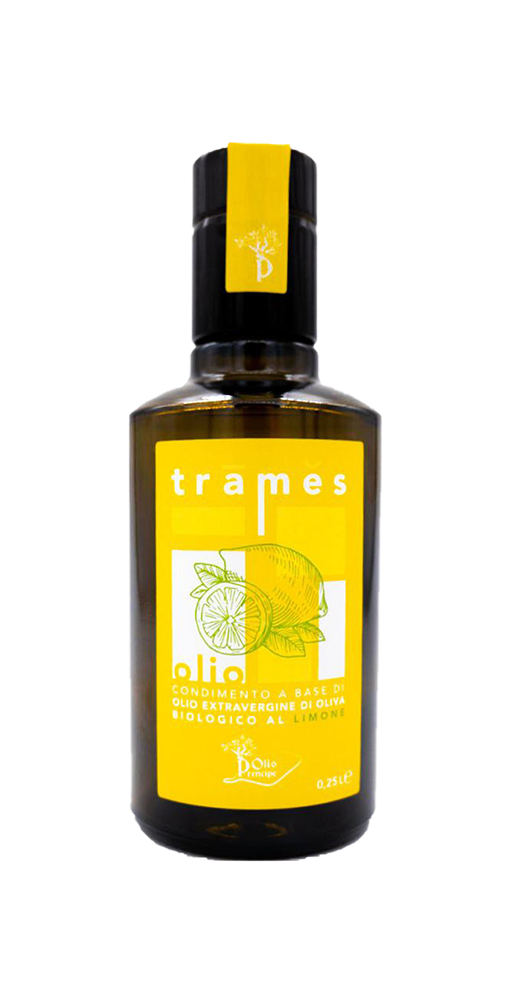 Is a natural combination of organic extra virgin olive oil and untreated lemons, resulting from the cold pressing of whole olives and lemons. The seasoning preserves both the olfactory and taste characteristics of lemon.