How many times have you heard about cultivars?
Trames oil is obtained from the careful selection of our organic olives, the cultivars Ogliarola Garganica, Coratina, and Leccino. An oil characterized by a medium fruity taste with hints of artichoke, freshly cut grass, and just crushed olives, with a persistent finish on the palate.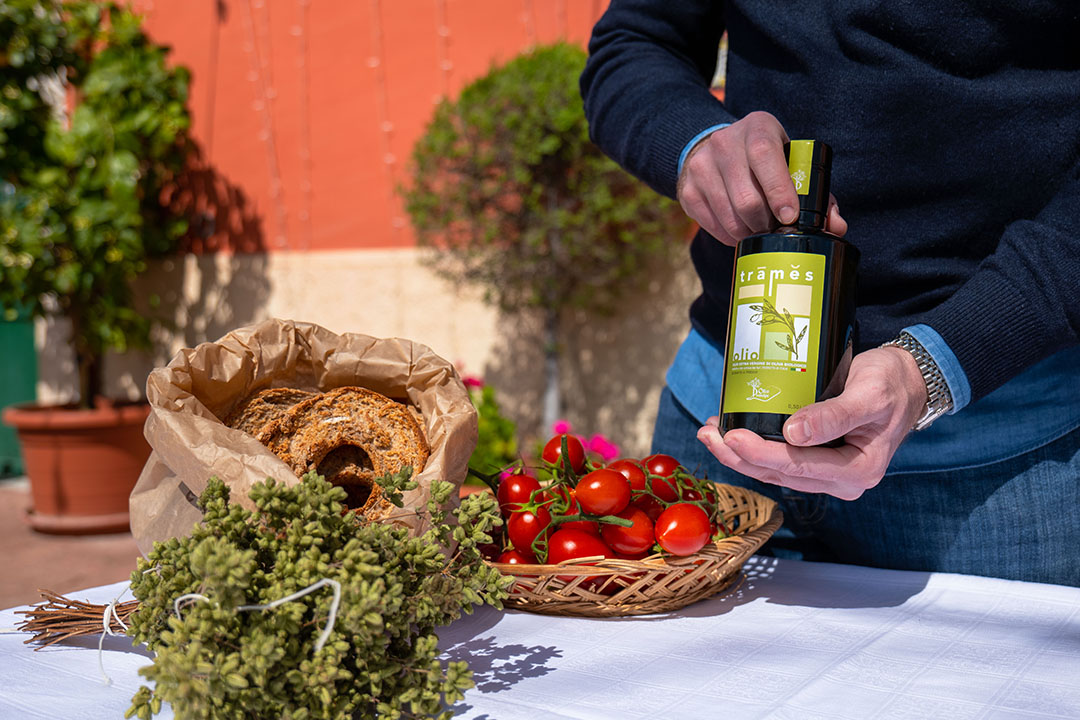 Our cultivar
"By 'cultivar,' we mean the cultivated variety of olive trees. Here, in the Italian territory, we boast more than 500 types. Each cultivar maintains an identity closely associated with a territory, which means that according to the cultivar with which the oil is made, you can trace back to the region, if not even the province or the precise area where that product was made."
Coratina
The Coratina olive is one of the most interesting varieties in the panorama of Apulian olives. The extra virgin olive oil obtained is a yellow-green oil with a very intense and fruity taste, slightly bitter due to the high
concentration of oleuropein and spicy due to the high concentration of polyphenols
Ogliarola
The Ogliarola Garganica is one of the greatest expressions of the territory. The oil extracted from this cultivar is delicate and fruity, ideal for the most refined palates.
Leccino
Leccino oil has a neutral and slightly aromatic taste, characterized by a bitter and slightly spicy aftertaste.